When Your HVAC Breaks Down, Call (513) 825-5606
When temperatures go extreme, the last thing you want is to have a broken air conditioner requiring you to search for a Cincinnati A/C repair company. To prevent this, Caliguri offers maintenance services at a reasonable price. And if the HVAC does break, Caliguri has the skills to repair the problem.
Common Air Conditioner Problems
The unit will not turn on
Hearing a humming noise, but the fan is not on
Loud noises coming from the unit
Strange smells or odors
Blowing warm air when cold air should be coming out
Water or moisture around the base of the unit
The air is only cool when it should be cold
There is no or little air coming through the vents
If you're experiencing one of these problems, if there's another issue not listed here, or if you're simply interested in maintenance so big problems can be avoided, Caliguri Heating & Cooling can help.
Why Contact Caliguri?
Many home and business owners avoid contacting an HVAC company about A/C repair because they assume it will be expensive. But asking for quotes for service from an air conditioning expert is useful for people to become informed about the issues they may be experiencing. We want all of our customers to feel both knowledgeable and comfortable about what to expect when dealing with A/C problems.
There's no obligation to talk about what you're experiencing with your A/C unit, so you should feel free to call Caliguri to ask questions.
Call (513) 825-5606 for Cincinnati HVAC / Air Conditioner Repair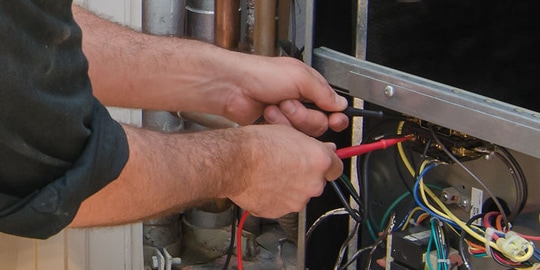 Call (513) 825-5606 for Air Conditioner Repair Service in Cincinnati and the Surrounding Area
A/C repair by experts
Decades of experience
24-hour emergency service
We know a broken A/C unit is stressful and time is of the essence, so we make every effort to provide service quickly, efficiently, and at a reasonable cost.