OH-KY-IN Heating Services
When Your Indoor Heating Fails, Call (513) 825-5606
When it's cold outside, you should be toasty warm indoors, but sometimes heating systems break. Caliguri Heating & Cooling is ready to repair almost any HVAC system to ensure you can enjoy the warmth of a properly heated home or office without having to bundle up.
Heating & 24-Hour Emergency Services
Furnace repair and replacement
Heating system repairs and maintenance
Installation and services of all equipment types and brands
Heat pump repair and replacement
Commercial rooftop HVAC units
Tune-ups and cleanings
Duct and vent repair and installation
Indoor air quality systems
Dehumidifiers
Digital thermostats
Zone control comfort systems
24-hour emergency service in Cincinnati area
If you're experiencing an issue with your indoor heating, contact Caliguri Heating & Cooling, the HVAC heating experts.
Call (513) 825-5606 for Cincinnati Heating Services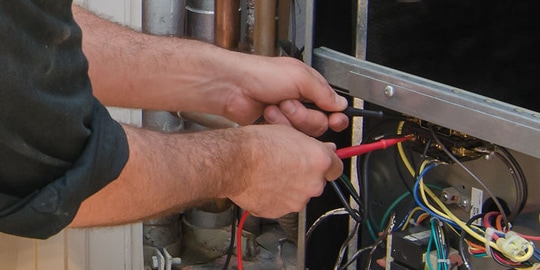 Call (513) 825-5606 for Heating System Repair in Cincinnati and the Surrounding Area
HVAC repair by experts
Decades of experience
24-hour emergency service
We know a broken heating unit is tough to deal with. You're cold, and you want to be warm, so we make every effort to provide service quickly, efficiently, and at a reasonable cost.